The separation between what we see on social media and what we actually do can seem chasmic and unbridgeable. We hold in our hand's examples of what we want to experience when we scroll through social media images on our phones, yet the irony is that this ersatz proximity can make the reality seem much further away. It's important to have dreams to aspire to, but unless you take action that's all they'll remain: dreams.
This is not the case for BUCKiTDREAMERs, however, as we prove one stormy June night in London. Torrential weather is derailing few of the BUCKiTDREAM team's plans to meet on the one night that we can all make. Amidst sharing venue-changing options, we spot a picture of Gordon Ramsay showing off his beef wellingtons on Facebook (no, that's really not a euphemism) and, in true culinary Pavlovian style, we go straight out to get it. Dining in a Ramsay restaurant should be on every self-respecting food lover's bucket list, so we decide to make the dream of eating in one of the charismatic chef's top restaurants a reality. Dream realised, dream achieved, all in the space of a few hours.
Hasty phone calls are made, umbrellas opened and taxis hailed and we dodge lightning bolts to take our seats at the plushly decorated York & Albany, just a stone's throw from Regent's Park and the star-studded enclaves of Primrose Hill.
We warm up our gullets with a cool glass of Chardonnay, which is buttery without being too overpowering, before tucking into an assiette of miniature starters, our favorite being a simple pesto and tomato tartlet. A beautifully presented and equally gorgeous-tasting heritage tomato salad follows, torn basil enlivening the dish with a herbaceous kick while a generous dollop of burrata permeates the palate with a soft, indulgent creaminess.
The talented team of chefs clearly want to make this meal a memorable one, so they send out a scaled-down version of their Herdwick lamb; the pink cut of meat rests on a bed of peas and mint pesto and is adorned with twin asparagus spears, the tangy addition of goat's curd cutting through the sweet, liberally drizzled red wine jus.
We clink glasses of Champagne to toast our triumph just as the main course arrives; this is the one that we've all been waiting for, the Mecca of this foodie pilgrimage. And Gordon doesn't disappoint. His chefs have prepared a trio of beef wellingtons that look even better than the picture that we were salivating over just a couple of hours prior, the Merlot-red tenderness of the joint encased in gently piquant pâté and duxelles, its whisper-thin pastry crust offering a soft but reassuring crunch. Turrets of whipped potato are splashed with a sweetened gravy reduction, recalling the echo of a classic British Sunday roast without any of the unnecessary trimmings (or family arguments!).
Dream box ticked, we're all ready to call it a great night, but the kitchen won't stop there; they want to make it sensational. A delicious pre-dessert of strawberry and vanilla cheesecake with yogurt sherbet is dispatched to our stomachs as soon as the plate touches the table. As the thunder claps outside we're ready to break into applause of our own when the chef brings out a large chopping board, which boasts a panoply of tiny desserts that we wash down with the rest of our Champagne, somehow making space in our appreciative stomachs for the crowning glory of this dream meal. After a flurry of thanks we bid adieu to the bonhomous team at York & Albany and wander back into the world much fuller, happier and more satisfied than when we took refuge from it in this cosy, classy and convivial restaurant.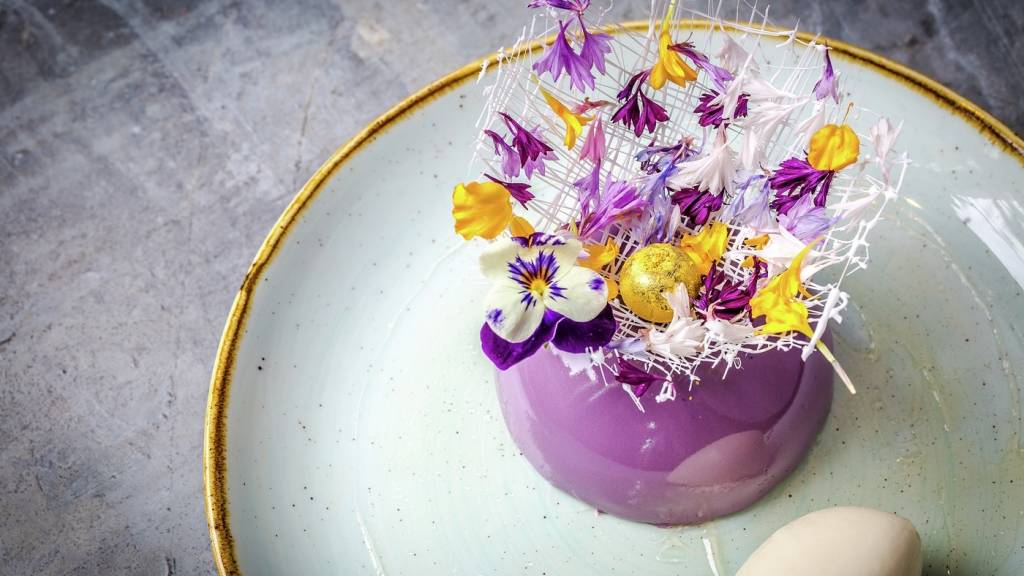 Hiking in the Himalayas is a dream. Surfing in Hawaii is a dream. Enjoying an inimitable meal at one of the most famous chef's leading restaurants is also a dream and, better yet, for a lot of us, it's just around the corner. With the right attitude, we all have the ability to live our dreams every day and we shouldn't let hell, high water or the odd thunderstorm stand in our way.
Tonight embodied the very tenets that the BUCKiTDREAM team live by. Dream big. Dream bold. And save room for dessert.