If your idea of a dream destination is dramatic, sweeping cliffs, a rich tapestry of medieval history and a vast array of local delicacies to taste (and perhaps share on Instagram), then Cornwall needs to be featured high on your bucket list.
It's a strikingly different region from the rest of the United Kingdom, with a strong Celtic heritage. The county is in the south-west of Britain and is one of the most isolated which means that much of its traditions and landscape are pristinely preserved.
Cornwall is an explorer's dream and the only limit to what you can do is your imagination (OK, and maybe your budget!). But to get you started, here are our top picks to get the most out of your dream holiday to Cornwall. Don't forget to mark your favorites in your BUCKiTDREAM app and planner!
Activities
Be a Drama Queen The dramatic open-air Minack Theatre situated on the Porthcumo cliffs is the epitome of Cornwall's culture and history. Its vibrant theatre season runs from May to September and the brave theatre company has even been known to continue through flash floods! Bring warm clothing even in the summer months as it can get chilly on the cliffs.
Go Mythological A trip to Cornwall wouldn't be complete without visiting Tintagel Castle, the legendary birthplace of England's King Arthur. These medieval ruins offer incredible views but you'll be more blown away by the weight of the legend and history imbued throughout.
Reflect with Some Sculptures Despite its prestige, the Barbara Hepworth Museum and Sculpture Garden is a strikingly intimate exhibition. Visitors can explore the old artist's studio which has been immaculately preserved and comes complete with sculpture tools. The garden itself is full of thought-provoking pieces and provides a quiet space that aims to inspire.
Visit the Owls Let the enthusiastic and knowledgeable staff be your guide to the Screech Owl Sanctuary. You'll see a huge variety of owls being incredibly well cared for and you can even pay extra for some one-on-one sessions with the birds. The sanctuary here also takes care of some other animals like emus and raccoons.
Find Your Favorite New Sport Ever heard of FootballGolf? You're probably not alone but Cornwall is the perfect spot to try it out. Following the same rules as golf, visitor's are given a soccer ball instead. Players have to kick the ball into a hole navigating various obstacles. Compete in a group against your friends across their two 18-hole courses.
Go Surfing The Atlantic swell and pristine beaches make Cornwall a great attraction for surfers. The town of Bude, in particular, has excellent facilities and a suitably laid-back surfer vibe.
Peek into England's Industrial Past Geevor Tin Mine is a virtual time capsule and will give a fascinating insight into the past life of one of England's biggest industries. The surface museum will explain the geology and local history but the real draw is the underground tour to explore the tunnels.
Get Witchy With it For just 5 Euros, you can pay a visit to the quirky Museum of Witchcraft. Over two floors, you'll be introduced to the history of the occult; everything from witch trials, modern magic, famous witches, and even elves! A must-see for lovers of quirky curiosities.
Accommodations
High-end If informal luxury is your style, look no further than the Driftwood Hotel. This coastal hotel boasts stunning sea views, personal attentive service, and even a private beach and cove to relax in. Best of all, the hotel houses a Michelin-starred restaurant so you won't need to venture far from your comfy bed to get the very best in gourmet dining.
Mid-range Cosy up in traditional English style by booking with Bosinver Cottages. These cottages are self-catering, so you'll have plenty of privacy and they have a range of cottages to suit varying budgets. It's the top choice for families, as there are plenty of kid-friendly activities to explore, including an animal farm. They're also dog-friendly, meaning your canine companion can enjoy the Cornish countryside just as much as you do.
Budget Travelers on a low budget need look no further than The Escape for a wallet-friendly place to stay. This surf lodge is in the heart of Newquay and boasts a late-night bar, pool table and super-helpful staff who will help you organize plenty of activities to get the most out of your trip. Perhaps surprisingly, it also serves great Thai food!
Food
Cornwall is full of regional specialties that it gladly gives its name to. Foodies can expect to indulge in comfort food heavy in delicious carbohydrates while touring the region.
You can pick up a famous Cornish pasty in almost every bakery here and it makes a great lunchtime option if you need to eat on the go. A good pasty will be packed full of delicious filling encased in a soft, flaky pastry with a harder, crimped crust that you can hold while eating. Traditionally they're full of meat, onions, carrots and potatoes but there are a huge variety of experimental flavors to choose from, including Indian curries and Spanish chorizo. Sarah's Pasty Shop even combines two great English traditions by cramming pasties full of English breakfast ingredients like baked beans, sausage, mushrooms, tomato, and egg.
For dessert, go for a Cornish ice cream. Made with thick Cornish clotted cream, this treat has a rich and creamy taste; however, you must ensure that you're getting the real thing, as some companies have been known to just add vanilla essence to regular ice cream.
Clotted cream is also an essential ingredient in Cornish Cream Tea, a light meal consisting of tea and scones or sweet bread rolls smothered in cream and jam. For the full experience, it's best to indulge in an authentic tea room like Chrissy's Tearoom, a quaint little cafe popular with locals and visitors alike.
Drinks & Nightlife
If you want to get the most out of Cornish nightlife, learn to love the pub. While there are clubs that open 'late-night', the best taste of local life is to nip to your local for a meal and a pint.
Beer lovers will have plenty to choose from here as Cornwall boasts at least four impressive breweries and most of the pubs in the area stock the local brews with pride. For a bit of history with your pint, check out Tinner's Arms, a traditional pub in Zennor. Situated next to a medieval church, this dog-friendly spot is filled with stone fireplaces and beautiful wood paneling. Best of all, it's at the end of the famous local walk from St Ives, making it a popular rest spot for tired, hungry walkers.
If you're after a souvenir, don't forget to pick up a bottle of Cornish mead wine, also known as honey wine due to the inclusion of fermented honey. Brewed locally and often following traditional recipes passed down through generations, it's an ancient drink that's perfect to enjoy in the ancient scenery of Cornwall.
Tips and Culture If you are enjoying swimming or surfing on the Cornish coast, always pay attention to the local lifeguards. The tides and currents around the area can be unpredictable, so check in with local lifeguards before swimming.
Must See Dive, walk, swim, hike or drive along the epic Cornish coastline. Spend your days exploring the hidden coves, white sandy beaches, and death-defying cliff drops. The relatively warm climate of the region means it's the perfect spot for spending your time communing with nature. The diversity of the landscape truly has something for everyone.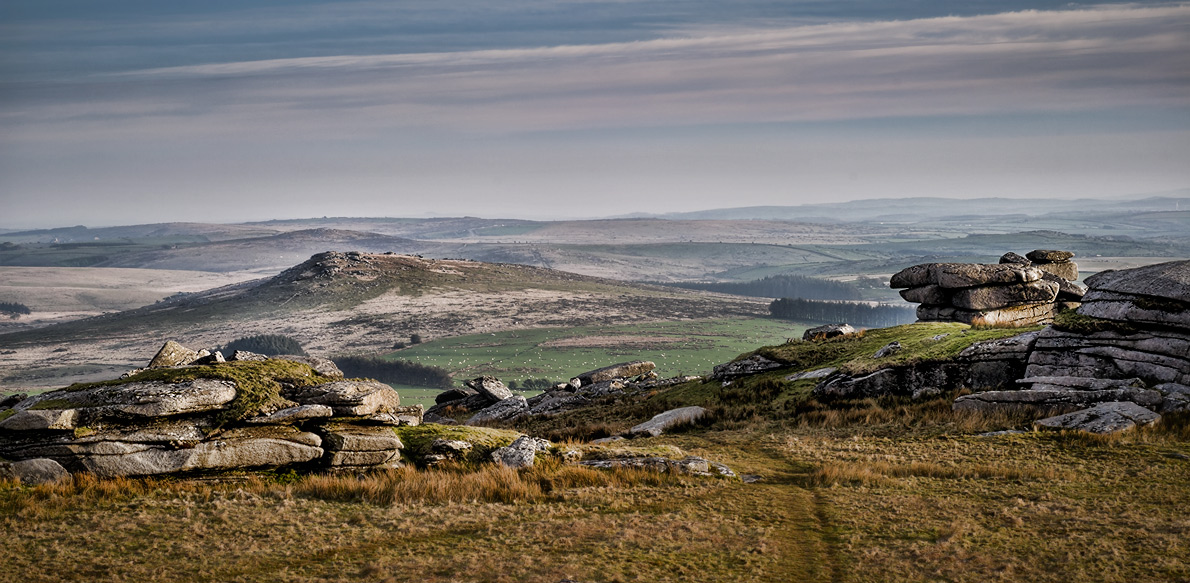 The glorious landscape of Cornwall is an epic setting for any holiday and at times you could find it difficult to put your camera away as you want to capture every dramatic coastline, mystical castle and lush greenery. We say go for it – just don't forget to share your memories on Facebook or Instagram so we can get inspired too!