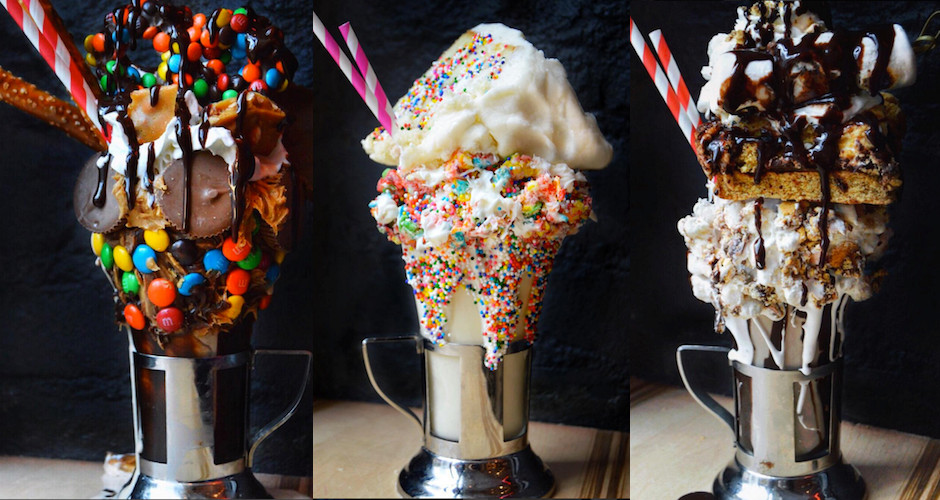 It's not an exaggeration to say that New York City has always been home to some of the best and the brightest when it comes to cuisine. You can find an entire planet's worth of food in this bustling metropolis and foodie travelers will never be short of something new to discover and try.
In more recent years, New York has built a deserved reputation for excellent experimentations in food, in particular for taking two delicious food items and combining them together to make an entirely new and heavenly concoction. This city is, after all, the home of the famous cronut (that's a croissant and a donut in case you didn't know). It's a city on the cutting edge of culinary experiences and it's the perfect place to take your adventurous palate. As is always the case with these huge destinations, the choices can sometimes be overwhelming; so, we've put together some of our favorites to get you started. You'll be the envy of all your foodie friends if you sink your teeth into some of the weirdest food creations in the city to get your taste buds tingling. Start putting them into your BUCKiTDREAM planner for a holiday your stomach will never forget.
Alcoholic Gummy Bears
Combine the favorite candy of your childhood with the favorite tipple of your adult years with Sugarfina's alcoholic gummy bear. Available in both a Champagne and rosé flavor, they took the city by storm this summer when their announcement resulted in a waiting list of 400 people. The rosé candy is made with Whispering Angel wine straight from the nearby Hamptons and you can try one for yourself at their upscale Madison Avenue candy boutique.
Black Ice-Cream
A dark jet-black color is not what you'll usually imagine when you order a creamy frozen dessert to cool you down but it's a must-try if you pass Morgenstern's Ice Cream Parlour. It may look off-putting to some but its color comes from the coconut ash, which is a form of activated charcoal made from coconut shell and it gives it a rich coconut flavor. Be warned, however, it can also temporarily turn your mouth black. Don't worry, though, black is always in fashion and, if the foodie community is to be believed, so is this delicious ice cream.
Pizza in a Pizza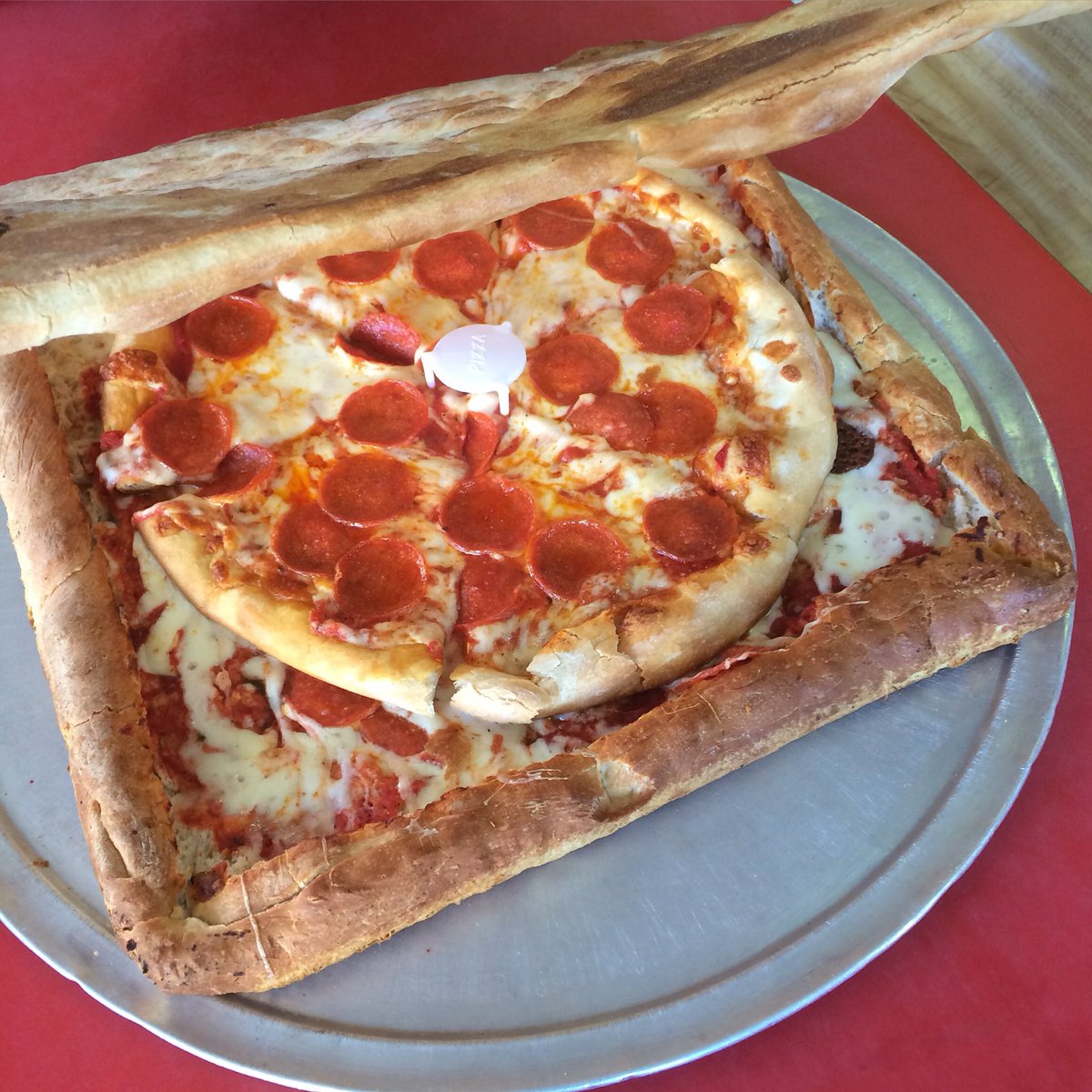 What's better than an authentic New York City pizza? A pizza baked within a pizza of course! Brooklyn-based Vinnie's Pizzeria went viral with their carb-tastic creation, the 'super surprise pizza' where a pepperoni-stuffed slice of pizza lay buried underneath their famous cheese pizza pie. It comes after they created a pizza literally topped with several mini pizzas. Is there such a thing as too much pizza? Now you can finally find out.
Live Octopus
The squeamish should probably avoid this one, but if you really want a story to tell, you can sample live octopus in Korean restaurant Sik Gaek. You should prepare yourself by being aware that yes, it does squirm and yes, it is slimy but it's also a cult favorite amongst the city's adventurous food experts. If you're determined to try it, a top tip is to call ahead as it may not always be available. Whether it's ethical is another question but it's certainly going to be an experience you'll find hard to replicate in almost any other city in the world.
Ramen Burger
If decisiveness is not your forte, then this next mash-up means you put off any tough decisions until later. Next time you're feeling indecisive, try out the very unique ramen burger, a juicy burger served between a 'bun' of delicious ramen. Chef Keiko Shimamoto is constantly innovating the creation but the teriyaki pork has proved a definite winner. Ramen Burger is now available permanently in Queens, so it looks as if this hybrid is here to stay.
The Impossible Burger
For vegetarians that miss the taste and sensation of meat, here comes the Impossible Burger, a patty that smells, tastes and even bleeds like a real beef burger. It's designed to be a delicious, sustainable alternative to meat and because it's made from plants it produces 87% less greenhouse gas emissions, making it a totally guilt-free meal. It's available at Momofuku Nishi's right now, with future plans for it to move to the whole food scene in San Francisco and Los Angeles. There are only a limited amount of burgers available every day and it operates on a first-come first-served basis.
The Donutcinno
Another strong contender in New York's wacky hybrid food creation scene is this spectacular creation. Consisting of coffee, maple syrup, whipped cream and rainbow sprinkles, it's topped with a fresh doughnut. You won't find any calorie count here, but since you're after traveling all the way to Gossip Coffee in Queens to find it, you'll probably have put in all the exercise you need beforehand…more or less. The cafe is also famous for its inventive donut flavors so if you have room to spare, why not take home some Prosciutto Guinness Donuts to try later?
Raindrop Cake
It may not look like much but the Raindrop Cake has come to New York to rave reviews. Made from a seaweed-based jelly, it has a surprisingly sweet and nutty flavor while maintaining a pleasant melt-in-your-mouth texture. Inspired by Japan's famous jelly desserts, it's completely transparent and shiny, in fact, it hardly looks like food at all! It's completely vegan and available at Brooklyn's fabulous Smorgasburg food flea market if you can't make it all the way to Japan.
Sushi Burrito
Sushi? Good. Burrito? Good. Together? A serious food trend. You'll now find them all over the most innovative restaurants in the city but for the best experience head to its birthplace in Uma Temakeria. Diners are encouraged to customize their own meal with different fresh fish, rice varieties and accompaniments. One of the healthier options for your weird food tasting in New York, it's the perfect stop when you're trying to avoid a sugar crash (or just putting it off until later!)
Crazy Shakes
If you've got some time on your hands for your New York foodie dream trip, head to the Black Tap for a truly unforgettable experience; but come prepared, as the queues can regularly stretch up to two hours. Although it markets itself as a burger restaurant, this establishment is famous for an ungodly series of fantastical milkshake creations and have built a reputation as a mecca for anybody with a sweet tooth. They can sell up to 1,500 shakes on Saturday – their busiest day – but the wait is worth it. Their milkshakes are topped with all manner of candy decoration, syrups, and whipped cream and don't be surprised if you spy some celebrities waiting patiently for their turn, as this is one of the most famous dessert places in the world.
Why stop here? New York's wonderful food creations are a sensation on social media and you could spend hours researching and being inspired by Twitter and Instagram to help you plan your gourmet feast. And when you do finally make it to try your favorites, don't forget to snap them yourself and post to social media; other travelers need to know about the local delicacies too!